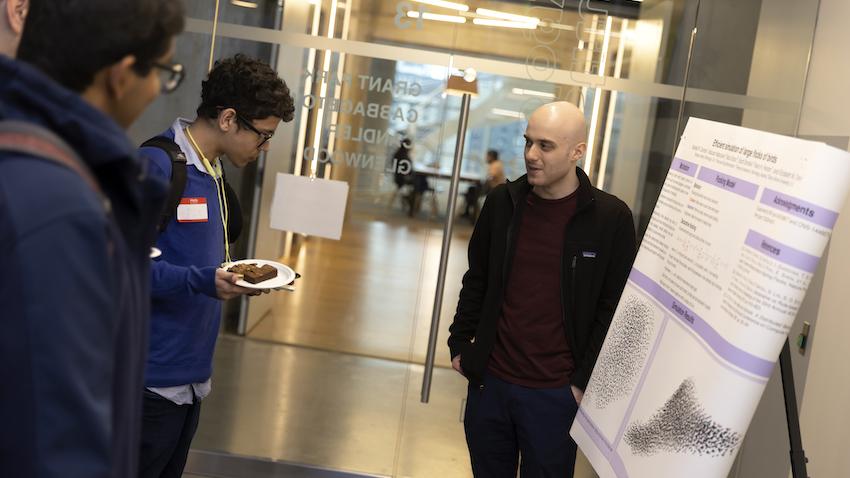 CSE Programs
School of CSE vs CSE Graduate Programs: What's the difference?
The School of CSE administers over CSE Graduate Programs, which includes the Master of Science degree program (CSE M.S.) and the Doctor of Philosophy degree program (CSE Ph.D.).
Each student accepted to the CSE program is admitted to one of 12 home units. Home units are partner schools at Georgia Tech that serve as the student's academic home within the CSE program. Application requirements, financial assistance, and lab space are typically determined by the rules and practices of each home unit, not necessarily the School of CSE itself.
Along with selecting a home unit, students study under faculty from across Georgia Tech that serve as CSE Programs Faculty. These faculty have research interest and experience in CSE, teach courses that may count toward CSE plans of study, and could serve as advisors and thesis committee members.
The design of CSE Graduate Programs forms the backbone of how students pursuing a CSE degree truly attain an immersive, interdisciplinary experience. For more information about CSE Programs, home units, and program requirements, review the Graduate Handbook found in Current Student Resources.
The School of CSE also functions as a home unit to students pursuing degrees other than CSE. These include Ph.D. in Computer Science, Ph.D. in Machine Learning, and others. View our Academics page for a complete listing of degree programs the School of CSE participates in.